Riccione Terme rises above the sea and immersed in a pine forest just a few minutes from the center of Riccione. A spa holiday in Riccione means not only having spas with curative sulphurous water, whirlpools and swimming pools, but also the possibility of walking along the beach, swimming in the sea and enjoying the beauties that the Romagna Riviera has to offer. All treatments are carried out using the thermal waters of the Riccione Terme springs, and guests are followed up by a team of specialist doctors and highly qualified personnel. Riccione Terme is a 1st level super thermal center and has an agreement with the National Health Service.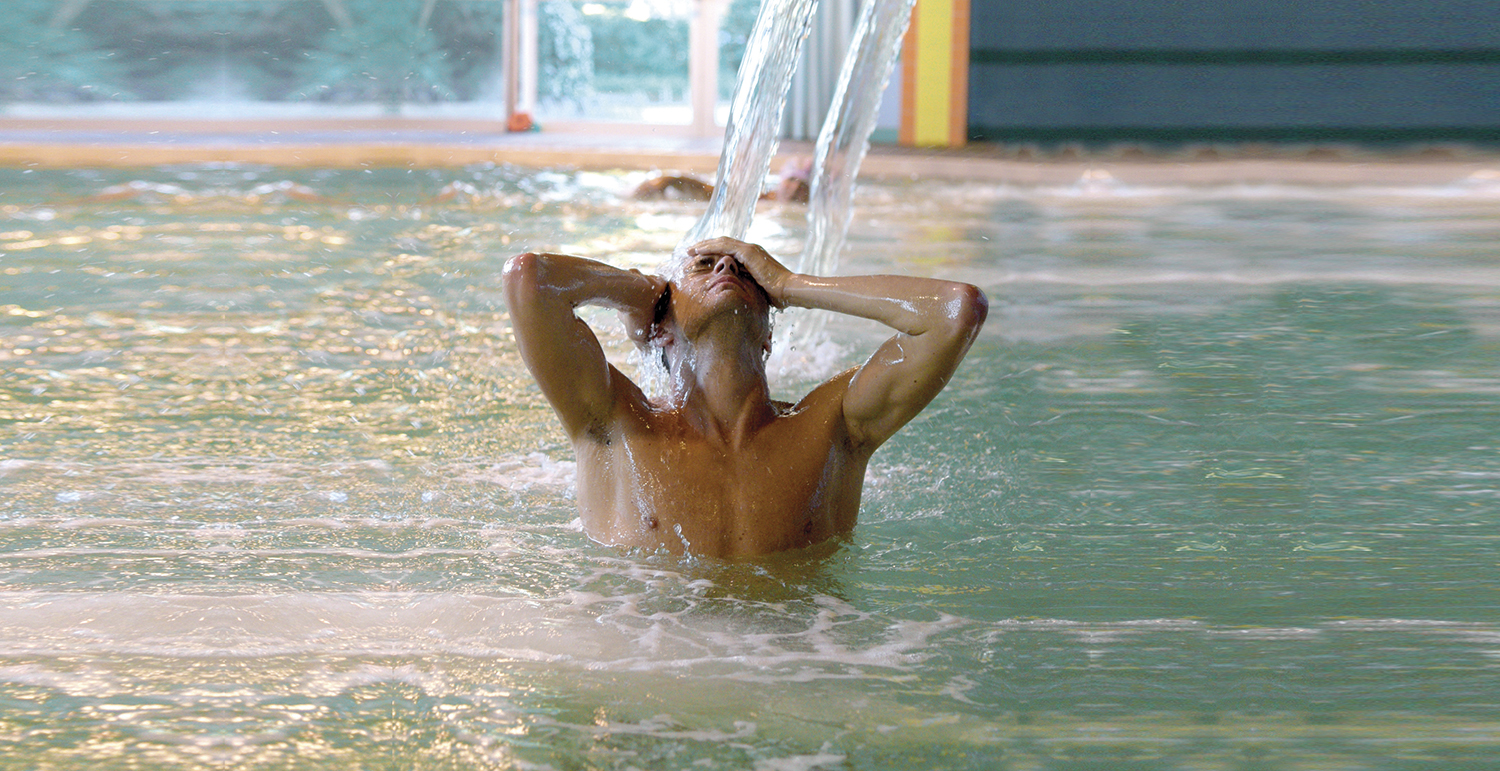 Spa wellness
The sulphurous, salsobromoiodic and magnesium waters of Riccione Terme are particularly suitable for the prevention and treatment of pathologies of various areas of the body of adults and children, their therapeutic properties are recognized by the Ministry of Health. The thermal waters and muds are a precious patrimony of curative and natural properties, they help the body to function better and to increase the immune defences.
For breathing and hearing there are:
inhalation therapies
therapies for rhinogenous deafness
integrated cycle of pulmonary ventilation and respiratory rehabilitation
For bones and muscles there are:
sludge treatment
balneotherapy
spa massages
thermal pools
motor rehabilitation and physiotherapy
For circulation:
vascular balneotherapy procedures in thermal water
phlebological path
draining massages
lymphatic drainage massages
pressotherapy
anti-cellulite lymphatic drainage tecar
For the skin:
DERMATOLOGICAL BATHS
The waters of Riccione Terme are particularly suitable for the treatment of numerous skin diseases of allergic and immunological origin such as psoriasis, dermatitis and eczema; in these pathologies immersion in water helps, sometimes with the use of hydromassage, which in addition to reactivating blood circulation helps to eliminate plaques, scales and papules. And procedures with MUD are also very effective.
Indications:
• Psoriasis
• Eczema
• Atopic dermatitis
• Seborrheic dermatitis
• Allergic dermatitis (excluding acute forms)

For motor rehabilitation:
Riccione Terme is the place of choice for REHABILITATION CYCLES, PHYSIOTHERAPY and restoration of functions compromised by traumas, operations, chronic pathologies of the locomotor system such as arthrosis, osteoporosis and neuromotor problems. The main point of thermal rehabilitation is hydrokinesitherapy. The thermal water, rich in salts, increases buoyancy and relieves muscle tension. Heat has a soothing effect on pain. The waters of Riccione Terme transform rehabilitation into a pleasant therapeutic journey. Sulfur has important anti-inflammatory properties, iodine has a disinfectant effect, magnesium relaxes the muscles, bromine has a pain relieving effect and sodium chloride has a marked draining and decongestant effect and is excellent for all post-traumatic edema or associated with chronic inflammation or congestion. All therapeutic procedures are performed by a qualified team of physiotherapists and specialists and are performed after a thorough medical examination, during which any indications from a specialist (orthopaedic, neurologist, physiotherapist, etc.) will be carefully evaluated. To complete the rehabilitation process, one can also resort to the aid of modern electromedical equipment, as well as the combination with traditional thermal procedures such as mud, which have a high curative value.
Riccione Terme offers treatments:
• Therapeutic pool
• Tecartherapy
• Ultrasound
• Laser therapy
• Magnetotherapy
• Tens
• Infrared
• Pressure therapy
• Shockwaves
• Iontophoresis
Spa Oasis
In Riccione Terme there is a real pearl Oasi Spa - a wellness and healing spa center. A pleasant and beneficial oasis of relaxation that combines the properties of mud and thermal waters with a wide range of sensory pathways, thermal pools with whirlpools, cascading jets, waterfalls, drainage pathways, chromatic sensory showers, aquatic activities, as well as beauty treatments for face, body and hair, various massages and special wellness and anti-aging programs to rebalance the body's energy and rediscover the complete harmony of health.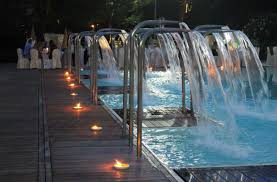 *Minors can enter from the age of 16 and must be accompanied by an adult.
Mandatory: bathing suit, slippers, bathrobe and/or bath towel, cap, 1 euro coin for storing personal effects.
For children:
Riccione Terme has made available a pediatric ward where, in addition to the high standards of diagnosis and treatment, the joy and playfulness of an environment created especially for young patients intertwine. The goal is to offer them a welcoming place where they can carry out the prescribed procedures in peace; fairy tale characters and children's songs accompany children from one treatment to another, there is a waiting room equipped with games, which allows you to transform the time spent in the pediatric ward into a pleasant moment. Rhinosinusitis, chronic tonsillitis, tonsillar hypertrophy, chronic laryngitis, polyps, sinusitis, simple and obstructive chronic bronchitis are treated here with inhalation therapy for children. There is also dermatological therapy for children. The itchy symptoms of childhood atopic dermatitis and eczema, psoriasis often cause severe discomfort in children, and constant scratching leads to abrasions and bacterial infections, which may also require systemic therapy. The dermatological bath with sulphurous-salt-bromine-iodine-magnesium water in Riccione Terme helps to avoid the complications of these pathologies, favors a more rapid resorption of the lesions and reduces itching. Children's rhinogenic deafness, chronic catarrhal and purulent otitis media are treated with special technologies, subject to a consultation with a specialist doctor.
The rates for treatments, massages and medical services are indicated in detail on the website https://www.riccioneterme.it .

ADDRESS AND HOW TO GET THERE

Riccione Terme SpA
viale Torino 4/16
47838 Riccione
Reachable by bus/trolleybus 11 (from Rimini towards Riccione Terme) to the stop 54 TERME . And there are also buses 43,55,58,125,134.