RIMINI MARKET / RIMINI CENTER MARKET / WHERE IS THE RIMINI MARKET / WHEN IS THE RIMINI MARKET / OPENING HOURS OF THE RIMINI MARKET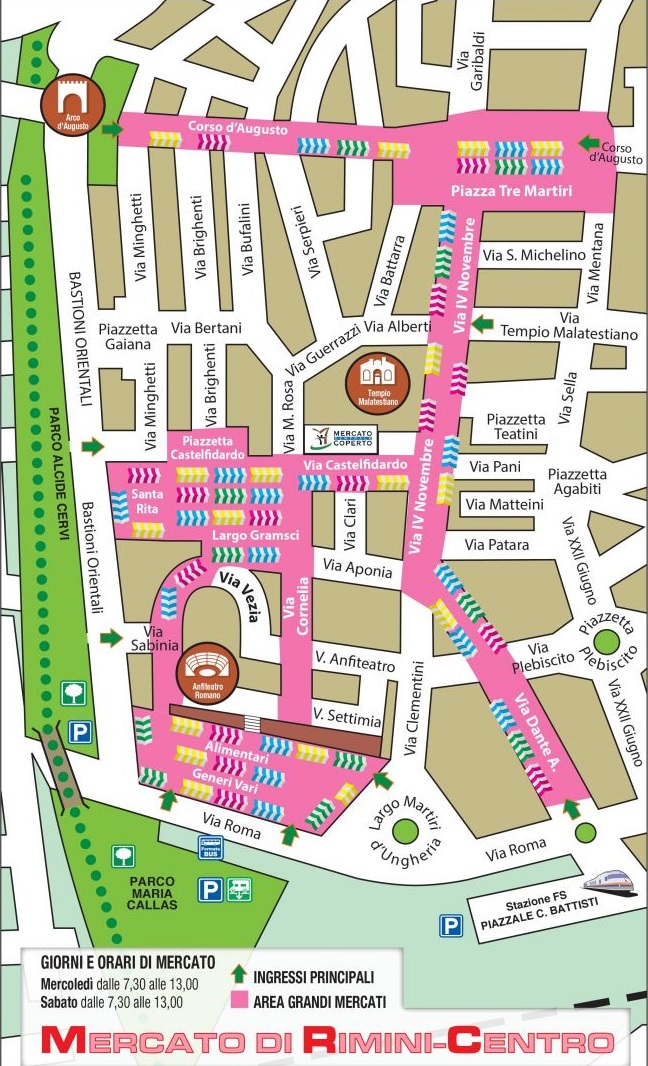 The market in the center of Rimini attracts not only locals, but also many tourists, because it is there that you can buy the fruits, the freshest local vegetables, typical Italian products and a lot of delicious food, as well as you can buy clothes , shoes, accessories and various goods at an affordable price. There are always special offers on branded items of underwear, tights and beautiful evening dresses and more... In fact you can dress perfectly in style in this large and varied market in Rimini.
In this map you can see in which streets of the center the market is located.
Opening hours: Wednesday and Saturday from 7:00 to 13:00.
We wish you happy shopping!